THE MILLENIAL'S APARTMENT, REFINERY 29 x CES
INTERNATIONAL CONSUMER ELECTRONICS SHOW • LAS VEGAS
During the 2015 International CES, WCIP blended style, functionality and technology to design a tricked-out millenial's apartment with fashion and lifestyle website Refinery29. From sensors that monitor how you sleep to automatic fish feeders and 3D-printed bras, we examined how today's millennial woman could introduce some of these high-tech products into her everyday life and living space.
MR. PORTER PRESENTS "THE TRENDS"
S/S 2014 SHOWROOM • NEW YORK CITY
In preparation for their Spring/Summer season, menswear e-retailer and lifestyle brand Mr. Porter offered US buyers and press a first-ever peek into the world of "Mr. P" at their Flatiron showrooms. WCIP curated a warmly eclectic living room setting, mixing in merchandise with an artful approach to achieve a space that was both a boutique showroom and personality-packed pied-a-terre for the fictitious Mr. Porter. A pair of handsome brass racks were custom built and oxidized with a rich patina to create an instant air of worldly collector with an impeccable wardrobe to match. Photos by Ernesto Roman and Bethany Nauert.
NET-A-SPORTER pop-up gym
ACTIVEWEAR LAUNCH AND SHOWROOM • NEW YORK CITY
Activewear's rising popularity with the fashion crowd prompted top online womenswear atelier, Net-A-Porter to compose the best collection of activewear brands in one new digital destination, aptly titled Net-A-Sporter. To reveal their new offerings to press, WCIP designed a sleek, sporting environment within a industrial studio setting. Inspired by a private gym, customized equipment, branded padding and fixtures lent an architectural quality to the clothing displays, arranged by sport. Interspersed with the merchandise, live models stretched, danced, and glistened with perspiration, displaying both the function and fashion of the activewear trend.
MATCHES FASHION NEW YORK showroom
SPRING/SUMMER 2014 SHOWROOM • NEW YORK CITY
In celebration of London-based luxury clothier Matches Fashion's entrée to the US market, WCIP was tapped to re-create a London townhouse to host the first ever stateside showroom. Debuting a rich, textural collection of noteworthy designers from around the globe, Matches curated a bold collection of the top garments to bring to the American press and their top shoppers. A casual, luxe atmosphere complete with eclectic furnishings, interactive tablet stations, and 2 floors of bespoke merchandising moments was seamlessly woven into the century old interiors of a West Village brownstone. Photos by Ernesto Roman.
FIFTH AVENUE HOLIDAY POP-UP • NEW YORK CITY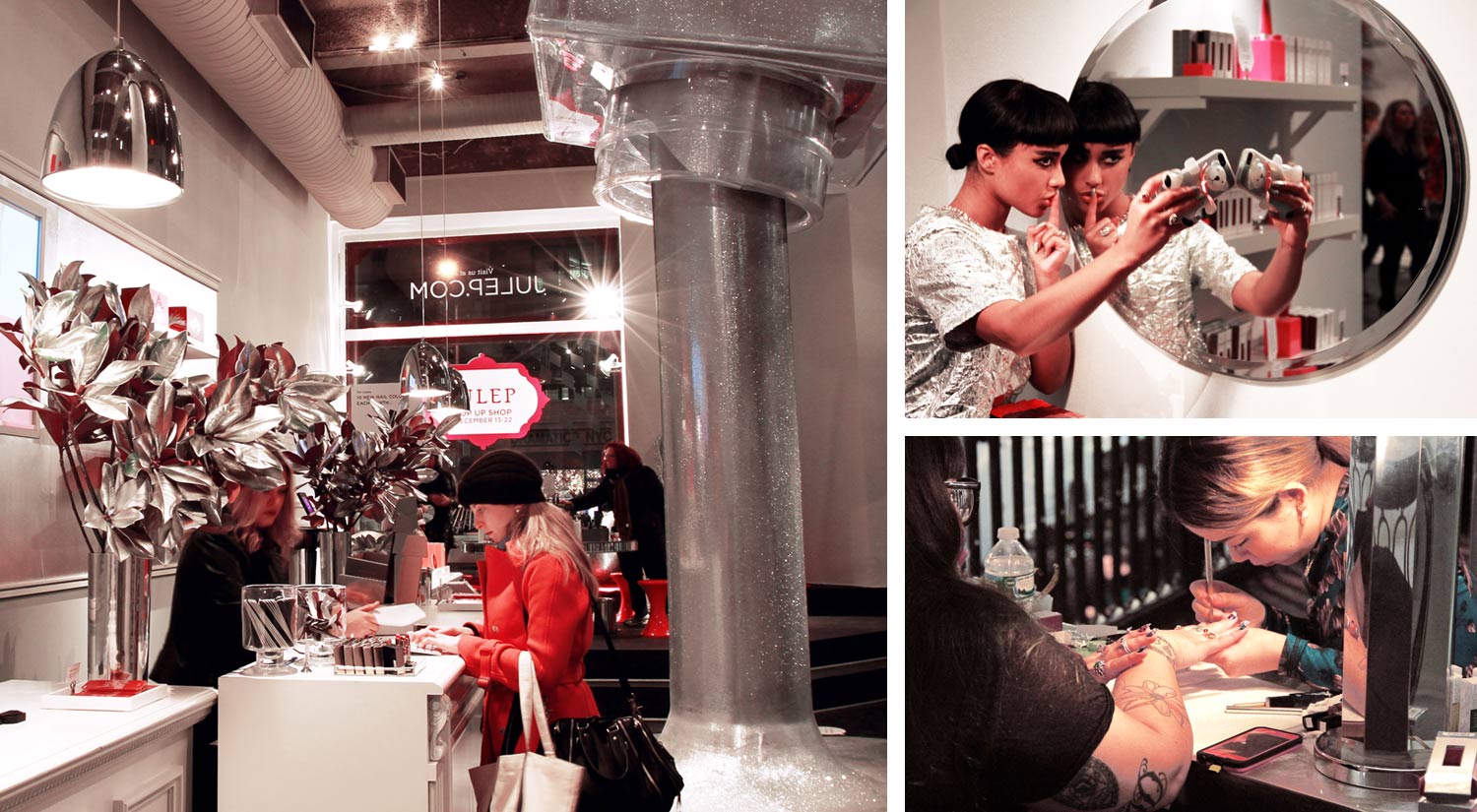 Beauty industry darling, Julep, reinvented the process of shopping for nail lacquer by building a devout online community of beauty mavens and a monthly loyalty program that dominates the market. Commissioning WCIP to design and program a month-long IRL retail experience for Holiday, Julep found themselves amidst a fantastical winter wonderland within a massive, historic retail space on Fifth Avenue in NYC. Beginning with an empty shell, a richly merchandised environment was carefully designed and crafted, including a window facing lacquer sampling bar and a 20-foot tall sparkling silver "Pillar of Polish," a custom installation that used the existing architecture of the store to spotlight the color of the season. Read more... Photos by Ernesto Roman.
HOUSE OF ZAPPOS
THE FASHION AND BEAUTY BLOGGER CONFERENCE • SANTA MONICA, CA
For Lucky Magazine's first Fashion and Beauty Blogger (FABB) conference on the West Coast, WCIP transformed the fabulous beachside manor of actress and beloved party girl Marion Davies into a gorgeous lounge space, complete with lush displays of Zappos product offerings set against stunning ocean views. Guests explored the vast array of Zappos products through a series of surprising and delightfully merchandised tableaus at every turn. The Trophy Room took guests on a shopping safari with exotic patterns and nature-inspired baubles, while the Floral Room was abloom with endless layers of petal bedecked prints. Bloggers uploaded videos in the media room, met with featured designers in the creative studios and roamed the house on an Instagram-powered scavenger hunt, instantly sharing the Zappos-branded magic with their readers.
JUST CAVALLI, LOVE AT FIRST BITE
JUST CAVALLI FRAGRANCE LAUNCH AND PRIVATE DINNER • NEW YORK CITY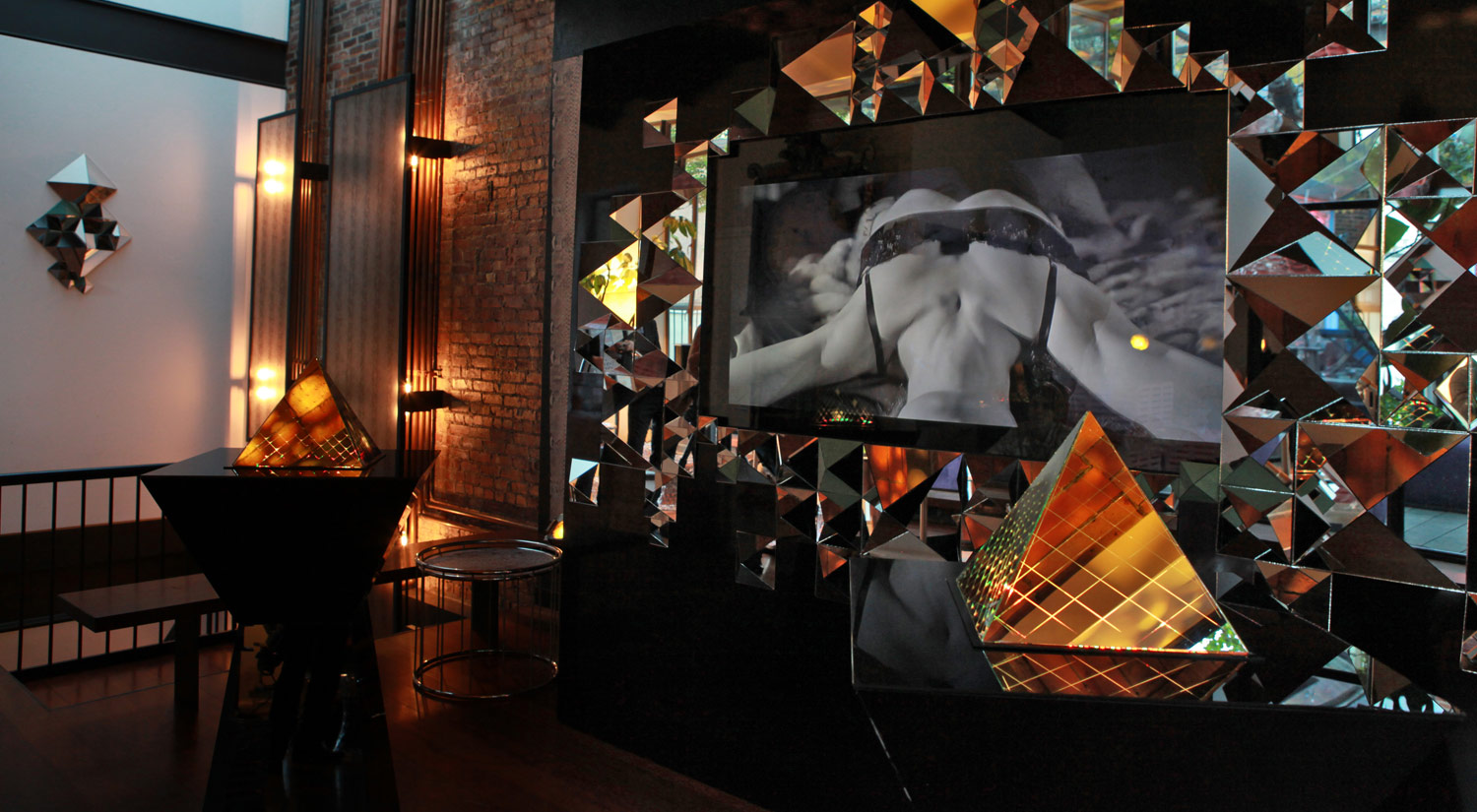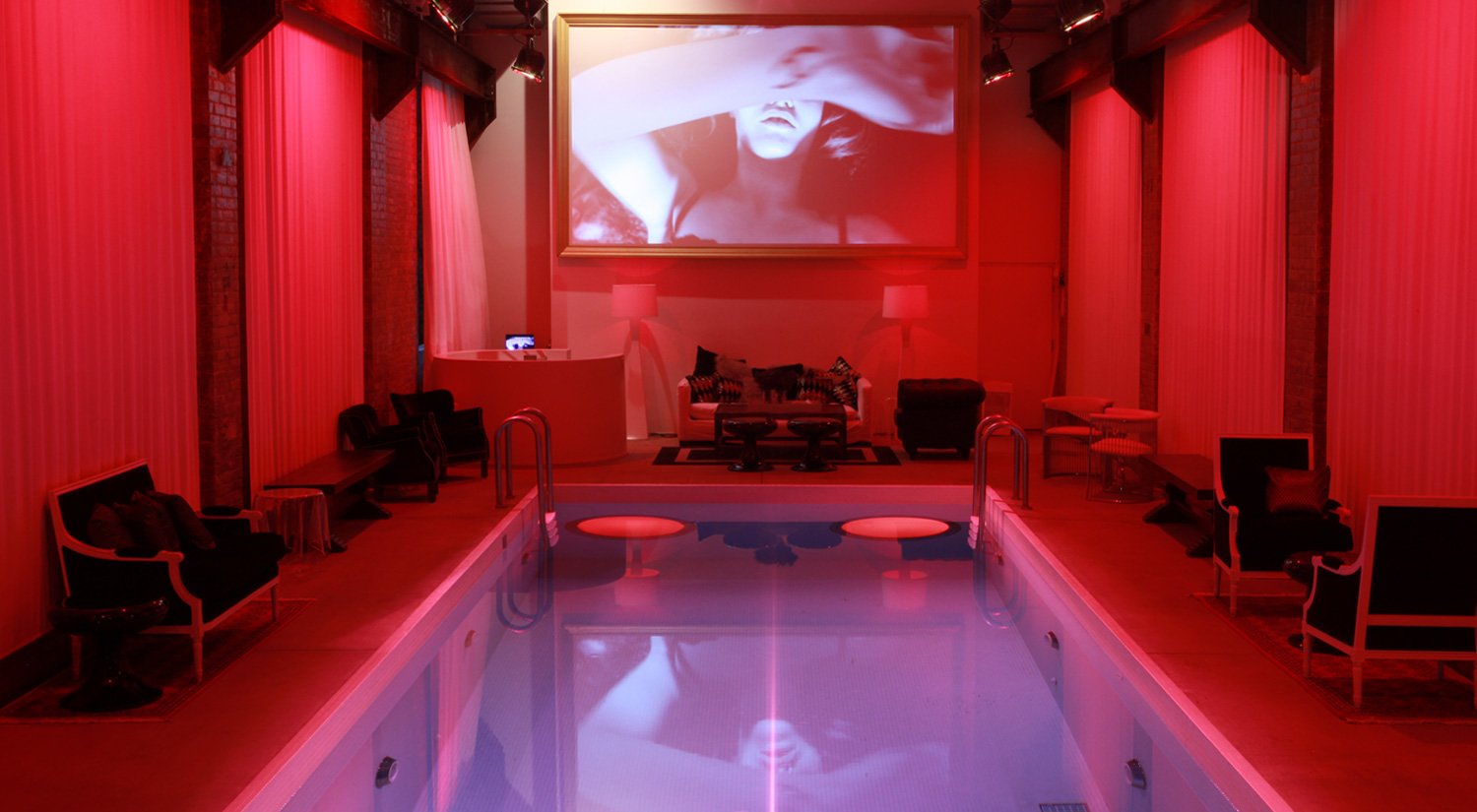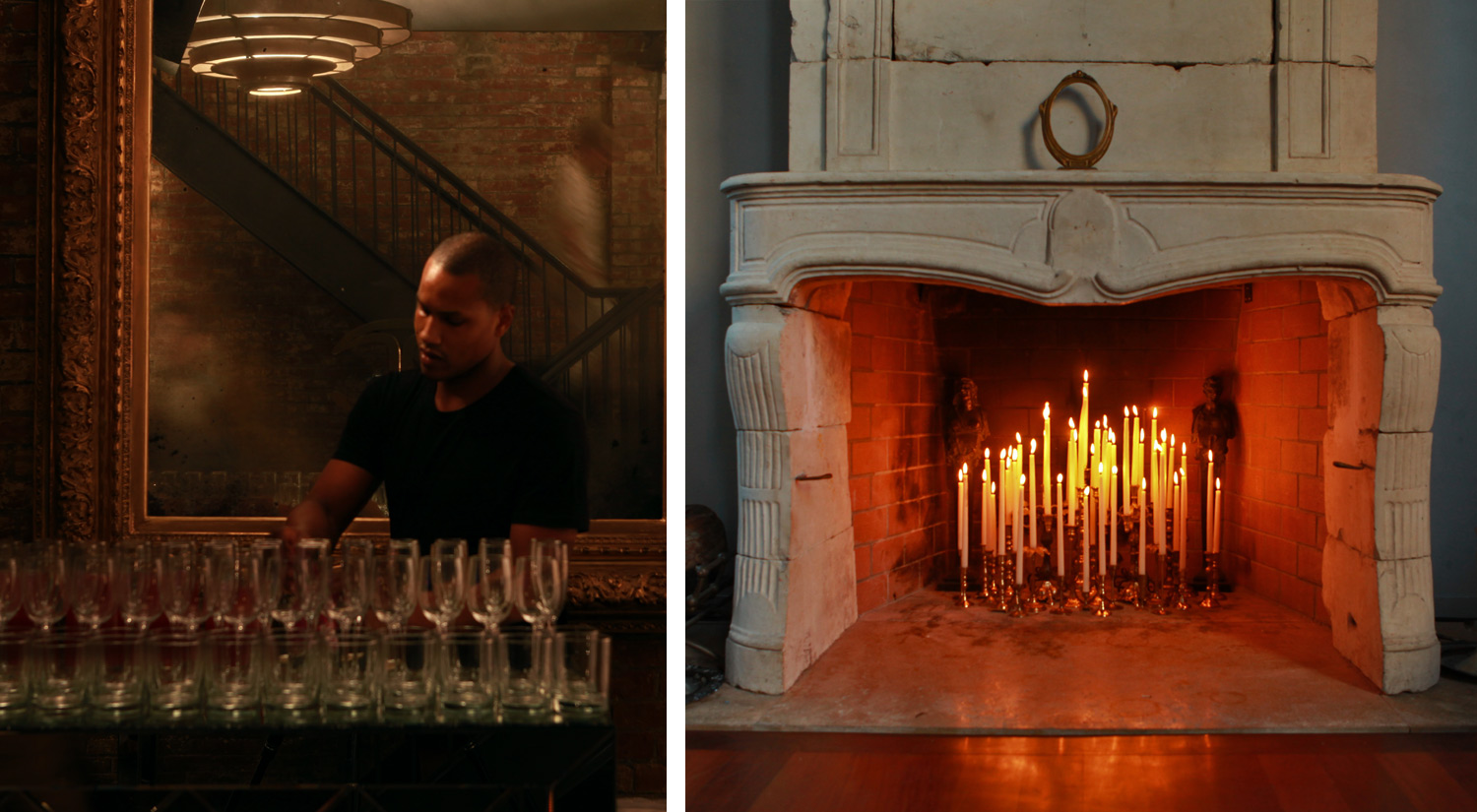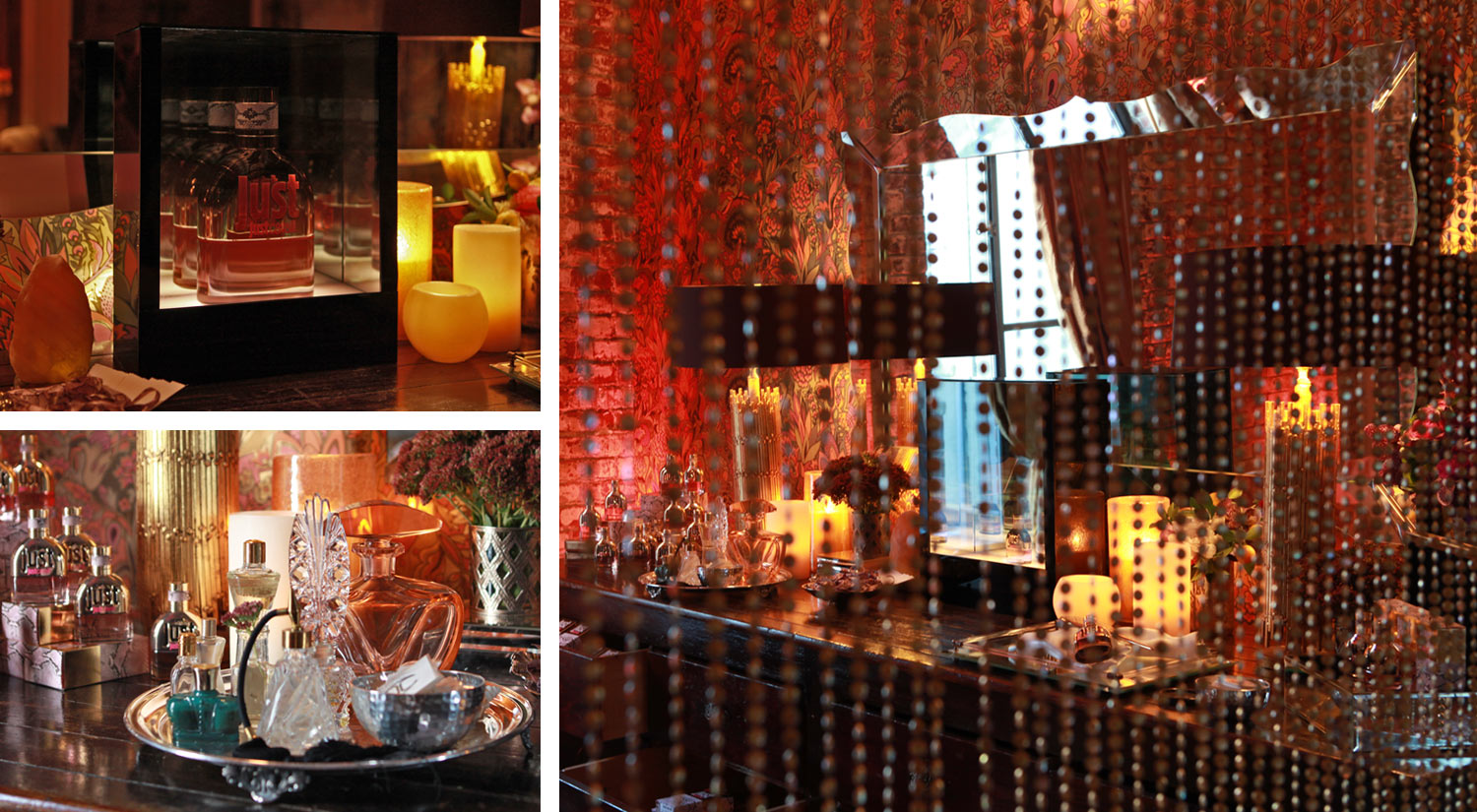 For the global launch of Roberto Cavalli's newest fragrance, Just Cavalli, a five-story former power plant in downtown Manhattan became the backdrop for an intimate and surprise-filled private dinner. Upon entry, guests discovered a glass-walled pool filled with floating models and golden perfume bottles. Venturing upstairs, a cavernous, luxuriously appointed dining room with eclectic clusters of furniture created small intimate moments for conversation. Guests were whisked away during dinner to sample the fragrance in the Perfume room, a fantasy boudoir with golden beaded walls, custom floral wallpaper and the fragrance displayed in an infinity-mirrored jewel box. Down the hallway, a fortune teller gave private tarot readings in a sumptuously appointed bedroom. The evening reached its peak at "Club Python" on the top floor and outdoor patio. Walls were covered in etched python-print pyramids and mirrored panels contained hidden brand video projections, seamlessly blending with lounge decor to create a glamourous nightlife atmosphere. Produced by BMF Media. Photos by Gregory Holm.
NIKE WOMEN'S SPRING/SUMMER 2012 PRODUCT SHOWROOM • NEW YORK CITY
In anticipation of the 2012 Games in London, Nike selected seven female Olympic athletes to become the face of their new fashion-forward sportswear collection. To introduce the editors and press to the vivid line of clothing, shoes, and accessories, We Came In Peace collaborated created a suite of fantasy locker rooms, one for each female athlete. Read more...
HISSYFIT UNIVERSITY
BEAUTY EDITORS BRUNCH • THE CROSBY HOTEL, NEW YORK CITY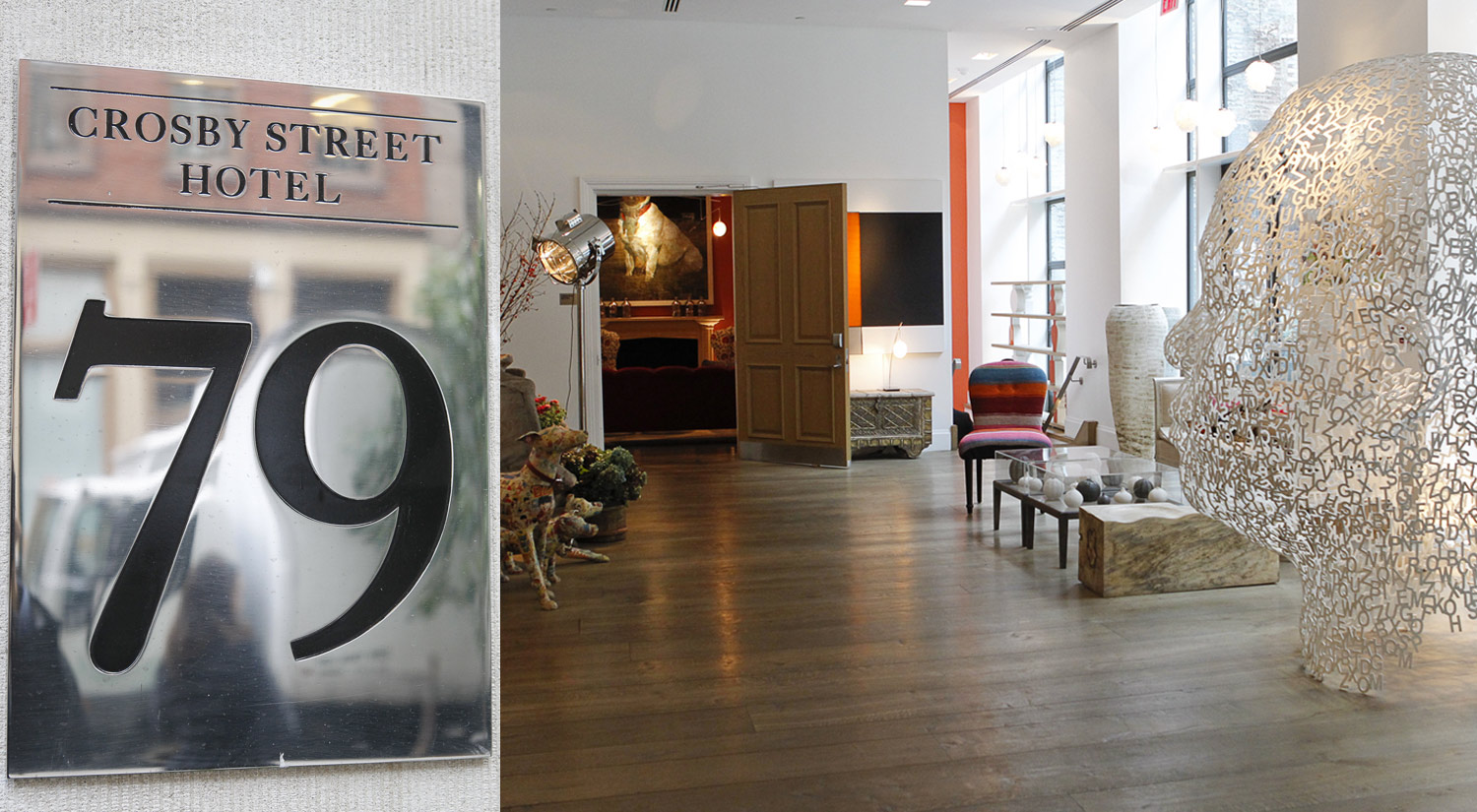 Australian cosmetics group, Hissyfit, made a splash on the New York beauty scene with a private brunch held at Soho's newest boutique destination, the Crosby Hotel. Event producers BMF Media Group enlisted WCIP to help design the visual concept for the event. The result was Hissyfit University, a multi-room, multi-media learning experience that included custom chalkboard illustrations, playfully designed product vignettes complete with erasers, rulers, trophies, and other school-inspired materials, as well as a fully merchandised supply store. Celebrity makeup artist Reggie Wells debuted his new product line, The Clockpots, moving between the "Eye," "Cheek," and "Face" stations to demonstrate the features of each Clockpot.